Talks

Hva er bevissthet? Frokostsamtale som oppvarming til Holbergdebatten UiB
https://holbergprize.org/nb/hva-er-bevissthet-en-oppvarming-til-holbergdebatten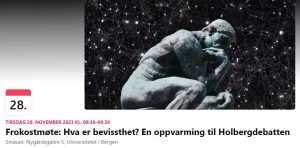 Selskapet til Vitenskapenes Fremme (15.02.2023). Den plastiske hjernen – fra molekyler til bevissthet.
Christie café på Naturhistorisk Museum, onsdag 15.02 kl. 18:00.
See more 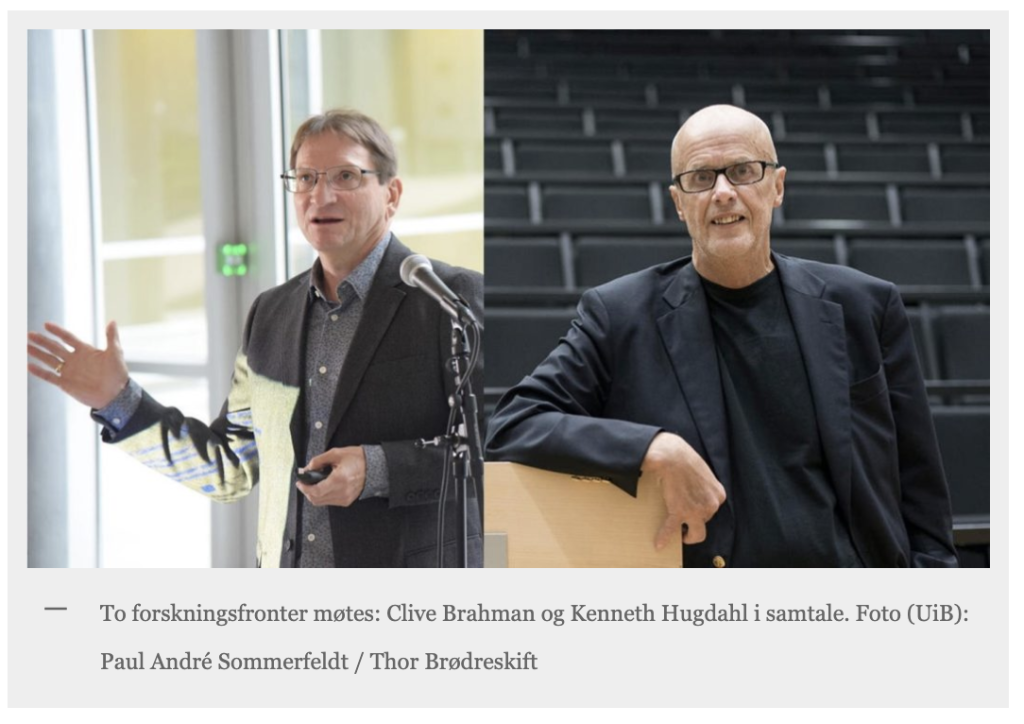 Newspaper & Reports
Forskning.no (22. November, 2021). Vet hvor stemmene i hodet ditt kommer fra – og kanskje han kan stoppe dem
See article 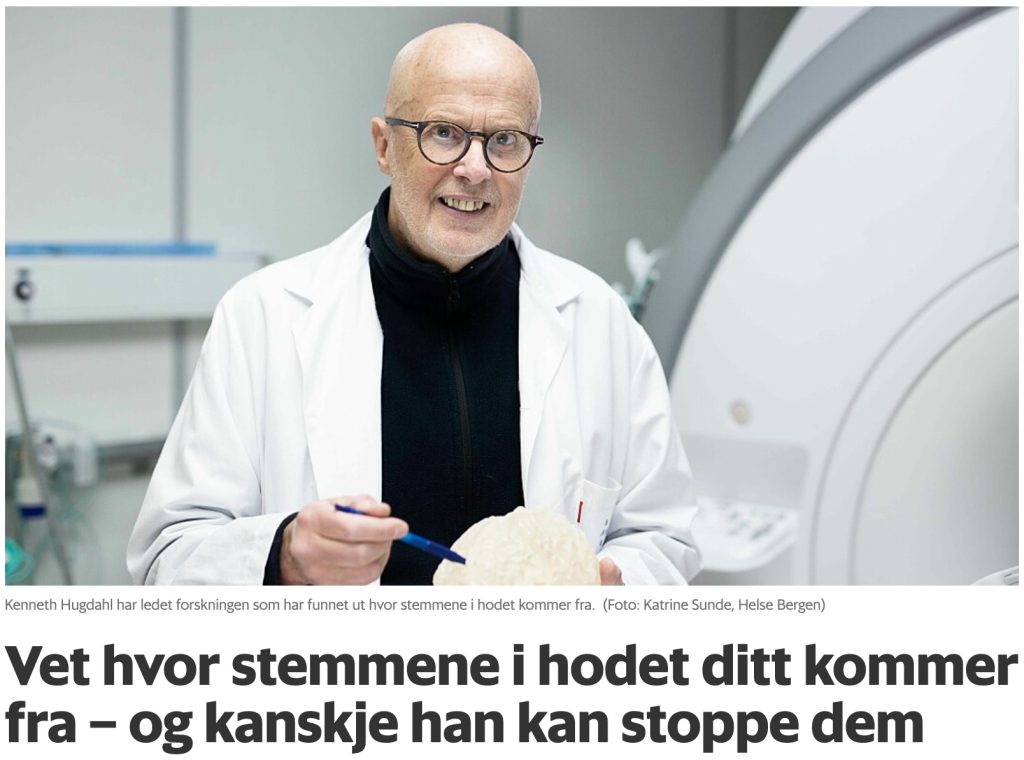 Hold Pusten nr 5, s.4-6 (25. October, 2021). Ser stemmene i hodet
See article 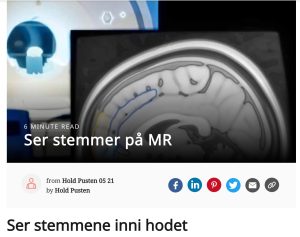 Health Talk (30.July, 2021). Fant stemmene i hodet
Nasjonal rapport fra spesialisthelsetjenesten 2020 (01.June, 2021). Har funnet stemmene i hodet.
See report 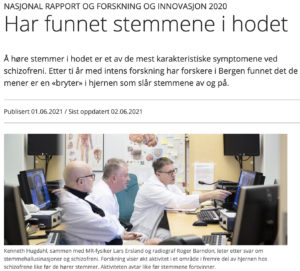 NRK Viten (28. February, 2021). Derfor kan stemmene i hodet ditt ta over styringen.
Interview with Kenneth Hugdahl on the possible mechanisms behind auditory hallucinations.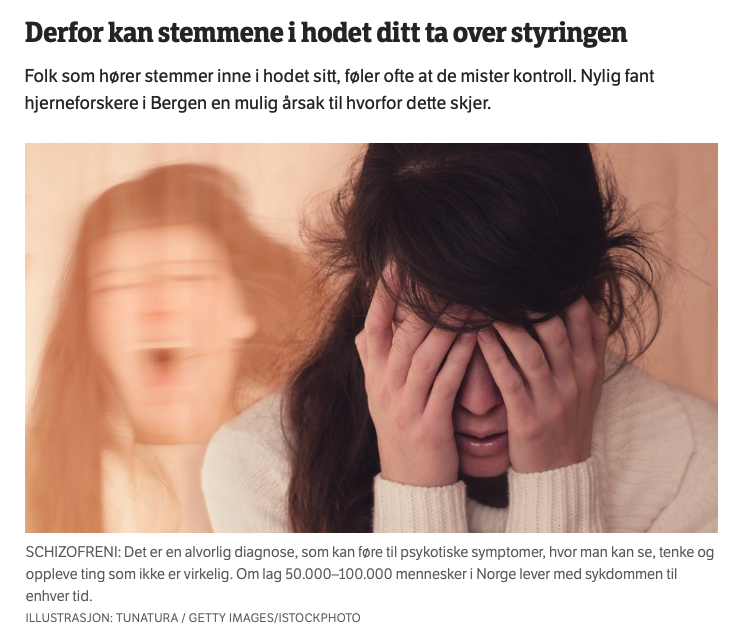 Aftenposten A-magasinet (3. July, 2020). Stemmer i hodet er vanligere enn du tror.
Research from the Hugdahl ERC2 Lab is targeted in a recent feature article in Norwegian newspaper Aftenposten/A-Magasinet.
See article 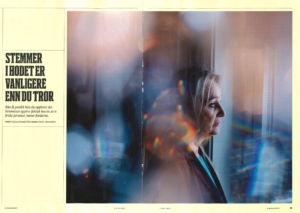 BT Magasinet (2. November, 2019). Jakten på stemmene i hodet.
This was an in-depth article about the work in the Hugdahl ERC2 lab. The newspaper had the opportunity to join while a research subject was being scanned.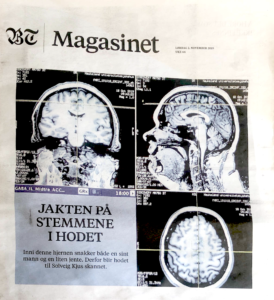 Podcasts
Magasinet Psykisk Helse ( 24. June, 2019). Stemmer. With Kenneth Hugdahl.